We are relocating our business!
Update 1 – Our new location land plot…
Update 2 – Building permit delays…
After more than 30 years on Jalan Arjuna (Double Six Street), in Seminyak, we will relocate our store and showroom to a more convenient location. Our planned move will allow us the opportunity to further grow our product range, and provide better all round customer service.
Our Bali store and showroom has been closed during this global pandemic to safeguard the health and safety of our staff, and customers. Although there are signs that the health restrictions are easing worldwide, our plans are to remain cautious, and to take gradual steps in returning our business to full operations. We are hopeful that within the next 6-8 months circumstances will allow us to do this, and during this wait, we feel it's an opportune time to move forward with our planned business relocation strategy.
One thing this pandemic has shown us, is that our customers have really embraced online shopping, both retail shopping via our online shop (sorry guys, still only select products), and wholesale ordering via email. Once we have relocated to our new space, and all our staff are back at work full time, we hope to better serve this very fast growing area of our business by offering an even more seamless experience to shop our products via our website, for both our retail and wholesale customers.
For the needs of our more traditional customers that like to visit us in person, our planned new showroom space will be bigger and better, and will have many of our high quality handmade batik fabric resort wear products on display for you to see. We thank all our loyal customers for their support over these years, and we look forward to the time we are able to welcome everyone back in person to our new Bali store and showroom.
We will be posting updates on our blog, so please do stop by our website occasionally. If you have any questions about our move, please feel free to contact us at any time. You may also wish to be advised once we have relocated to our new business space by subscribing to our email newsletter, or by following us on social media; Instagram, Facebook, Twitter.
Our new location land plot.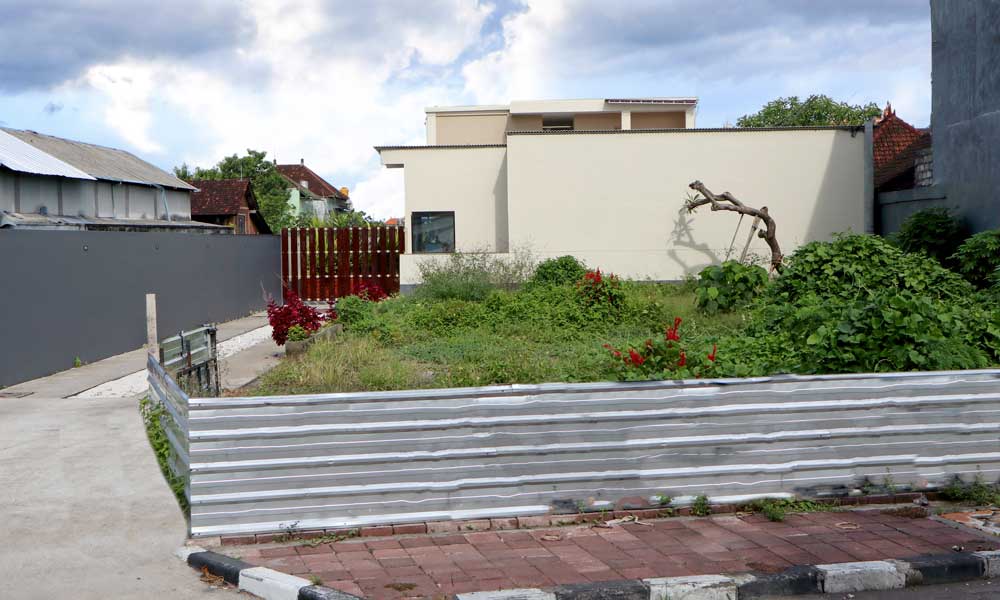 Our plans are progressing to build the new Senada Bali Headquarters on our 300 square metre plot of land on a busy main road in the North Kerobokan area. Building permits are now in progress, and we hope to break ground by early January 2022. The location is central to all popular nearby areas, with easy access to Seminyak, Canggu, Kerobokan, Denpasar, etc. Stay tuned for further updates.
Building permit delays.
What do you get when you mix Indonesian bureaucracy and supposed "expert consultants"? Delays. Delays. Delays. Unfortunately our building permits are taking a little longer than expected, and this meant that our planned ground breaking in January did not happen. We do hope that things will come together in the next few weeks, and building can commence as soon as possible.